Not many grapes play a pivotal role in a famous opera, but Marzemino does in this Mozart classic.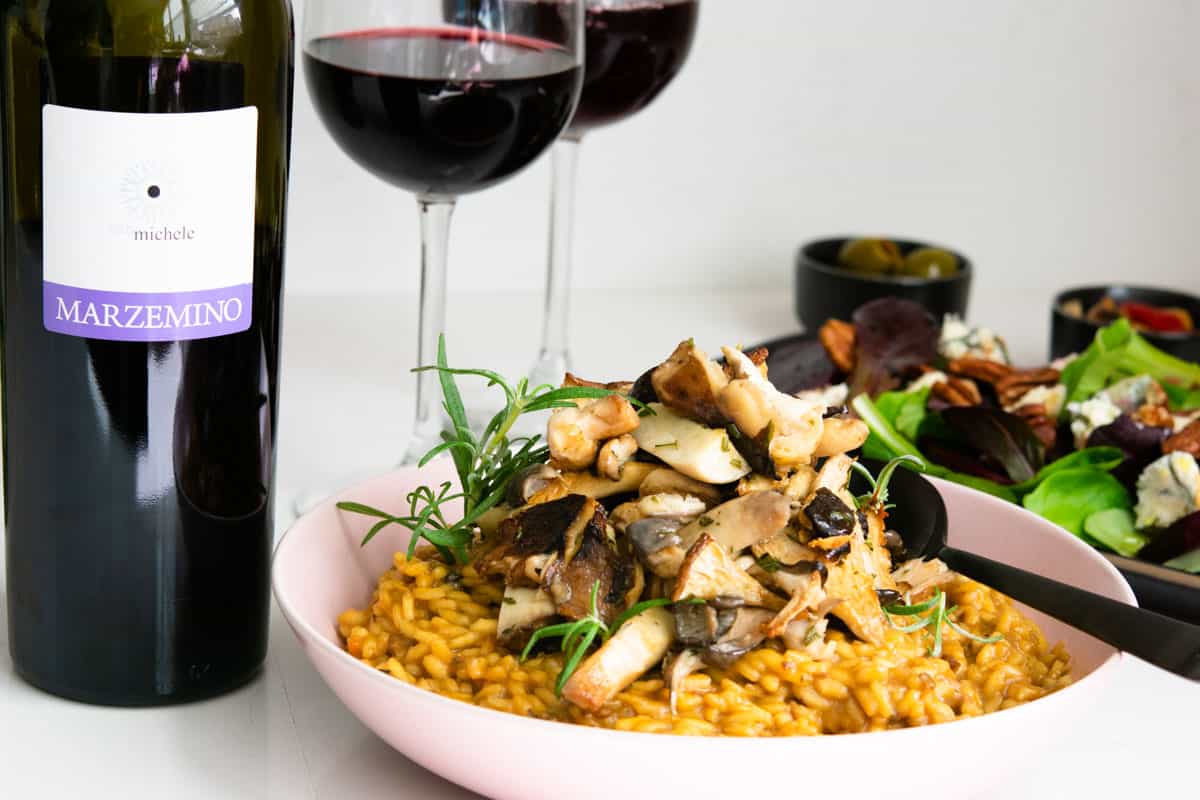 "Hurray for women, hurray for wine! The substance and glory of humanity!" - Don Giovanni
In the 35 short years Wolfgang Amadeus Mozart lived, from 1756 - 1791, he composed over 800 musical pieces, many of which are still played today, including the infamous opera Don Giovanni.
Born in Salzburg, Austria to an author of a violin manual and a middle class school administrator mother, he started composing music by the age of five. Along with Bach and Haydn, he brought the Viennese classical school of music to its height.
But for any composer to become internationally recognized, "mastery of the Italian operatic style was a prerequisite, and the Austrian political dominion over northern Italy ensured that doors would be open there to Mozart." Brittanica
Don Giovanni premiered in 1787 by the Prague Italian opera to great acclaim. It tells the story of a "centuries old Spanish legend" about a libertine known in Spanish as Don Juan.
According to Oxford languages, a libertine is "a person, especially a man, who behaves without moral principles or a sense of responsibility, especially in sexual matters."
He tears through Europe seducing various women and killing men who get in his way. Refusing to repent his sinful life or marry Elvira (the woman who he cheated on multiple times yet who still begs him to marry her), he meets his fate at a dinner party and is consumed by the flames of hell.
But not before having a glass of wine.
Marzemino is apparently the vino of choice.
"Since I spend my money freely, I want to be amused," Don Giovanni opines at the start of the party. Gorging on music and food, he calls for a drink.
"Pour the wine!"
"Excellent Marzinino!"
Then he gorges on some pheasant, complements his cook, and scorns Elvira yet again. Shortly thereafter the flames of hell consume him.
The full lyrics can be found on DM's opera site.
Why Marzemino?
While Mozart composed the music for the opera, he didn't write the words to go with it. That is left to the librettist to write the accompanying script and lyrics.
Lorenzo da Ponte wrote the libretti for Don Giovanni. Born in Veneto, Italy in 1749, he also later worked in Venice as a language teacher and Catholic priest. (Incidentally, he was a bit of a Don Giovanni himself taking a mistress, being charged with public concubinage, and getting banished from the city for 15 years.)
Having lived in northern Italy where the wine was produced.
While not as well known as it was in the 18th century, it is luckily still cultivated today in the regions of Lombardy, Veneto, Trentino, and Friuli. The grape can also be found in King Valley, Australia and Hawke's Bay in New Zealand.
Cantina San Michele Marzemino
100% Marzemino, 13.5% alcohol, $14
Cantina San Michele is a fully organic winery in the province of Brescia located in the Lombardy region of Italy.
Perched on the hill of Monte Netto, the winery began in 1999 and became fully certified organic with the 2018 harvest.
According to owner Mario Danesi, "The Monte Netto area is devoid of human impact and preserves its original agricultural vocation. Today it is protected by the institution of the Regional Agricultural Park and enriched by the presence of the Marzemino, a native grape variety of great personality. The whole picture seems to suggest the 'island of Marzemino', whose presence in the area goes back to the 16th century."
Tasting Notes
Visual: Light swirl, thin and lean, like a pool of cherry juice, cranberry brightness
Aroma: oooh very interesting nose, almost like pine, fresh strawberries
Taste: oooooh, love it. Light bodied. Really, gentle acidity that rolls softly to the ph stop sign on a backcountry road of berries; little bit of forest floor
Food Pairing
I tried this wine with an Italian inspired menu:
Wild Mushroom Risotto with dried porcini mushrooms from Piedmont, Italy
Roasted Beet Salad with gorgonzola cheese, pecans, and aged balsamic vinegar
Marinated Olives and mushrooms (from the Whole Foods olive bar)
And I just about killed this pairing. Veggies for the win! Spectacular with the mushroom risotto. Gave off a cherry cola aftertaste.
So good with the sweet roasted beets. Just a perfectly nice balance. Not so great with the gorgonzola. Maybe too strong and heavy. Great with balsamic vinegar.
Ok with the olives but really like the marinated mushrooms. Took away that woodsy stemmy quality I think. Not bad with the pecans or the green leaf lettuce.
The Last Drop
Drink a little bit of classical history with a glass of Marzemino. Its unusual name has a lyrical drawl that can only be pronounced slowly, with intention.
Its poetically pronounced name is worthy of inclusion in a famous opera, and the grape is worth a taste in your glass. (Entry to hell need not apply.)
Other Biblical Wines
Wine for the Priest! The Blood of Judas from Oltrepo Pavese, Italy